VILLA BAGATTI VALSECCHI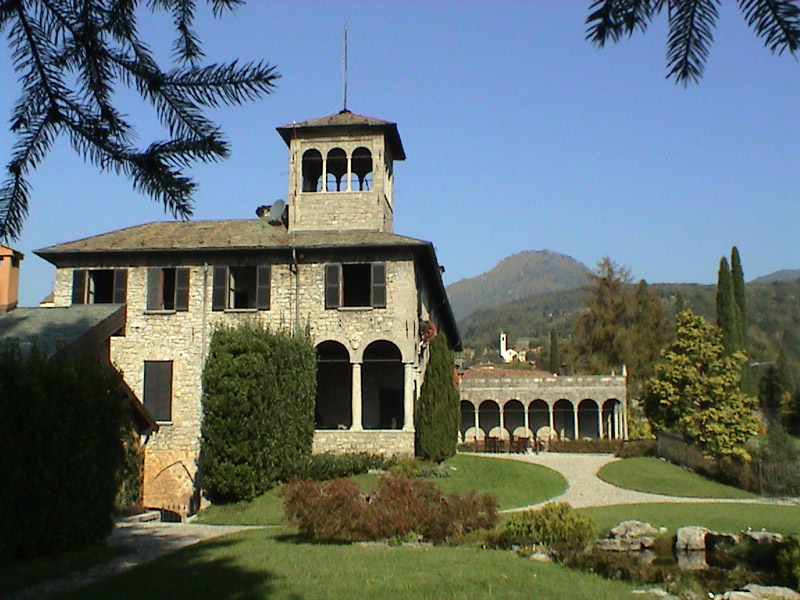 Between Menaggio and Porlezza, there is one of the most remarkable gardens in Lombardy, whose uniqueness derives, above all, from the stunning landscape in which it is situated. It was started in 1700 by Giovanni Battista Guaita, a member of a highly esteemed local family. It was only in the 19th century that a garden was created by the Barons Galbiati, Milanese bankers. In 1896, it was inherited by the Barons Bagatti Valsecchi from Belvignate, who own it to this day. The site is rendered extraordinary by the natural setting around it: the villa is located in the highest part of the village, on the edge of a natural balcony with the Val Sanagra below.
The garden, created on the terraces located on the balcony, overlooks a precipice whose ledges are
covered with shrubbery and which pluges down for 100 metres to the valley below, along which the River Sanagra flows in a magnificient scenery. It is thrilling spectacle, because at a height of just 400m a.s.l., you think you are in the Dolomites, partly due to the conifer forest planted in the 19th century by the Galbiati, who also built a tower from which there is a magnificent view of Lake Como and the Val Menaggio. The garden is not only framed by this natural setting, with Mounts Grigna and Grona in the distance, but also is enhanced by level areas of terrain, purchased by Pasino Bagatti Valsecchi (president of the Lombardy Horticultural Society) and decorated with cypresses, herbaceous borders, dwarf conifers and dahlias (on which he was an expert, building up a large collection). The responsability of tending such as exceptional garden has now been entrusted tu Pasino's son, the landscape architect Baron Pier Fausto Bagatti Valsecchi.

Info & request: info@atmospheraitalia.aitmitaliaservices.com